The Twins and I took FPFR out for a spin and used the family rules.
Annika, Mette, ready for gaming: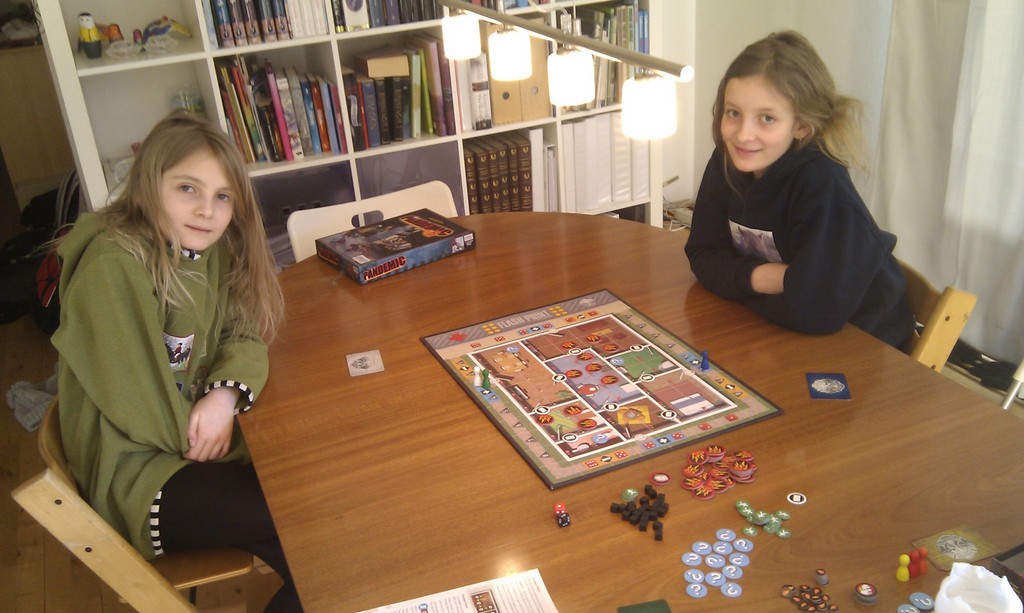 And we are off, Mette finds our fist victim and we had an explosion: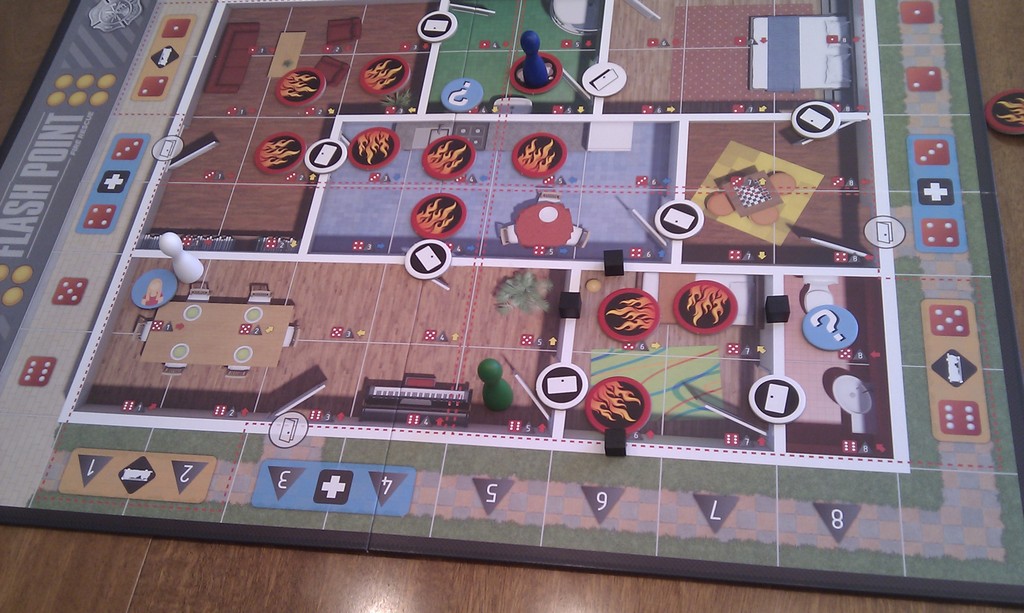 Annika saving another victim and even more explosions: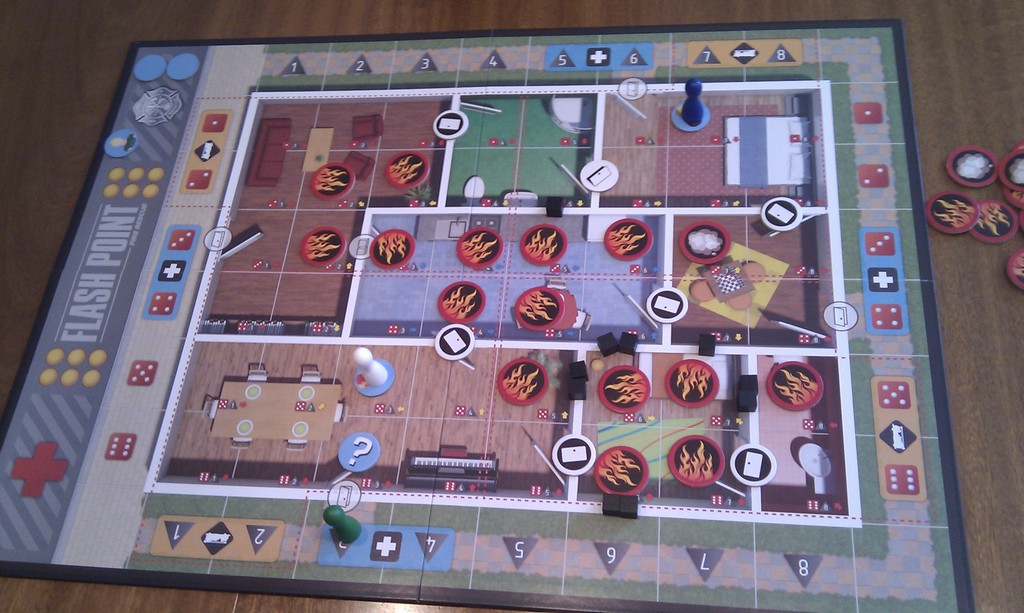 We failed to save the cat, four victims safe, Annika rescuing another and fires are totally out of control: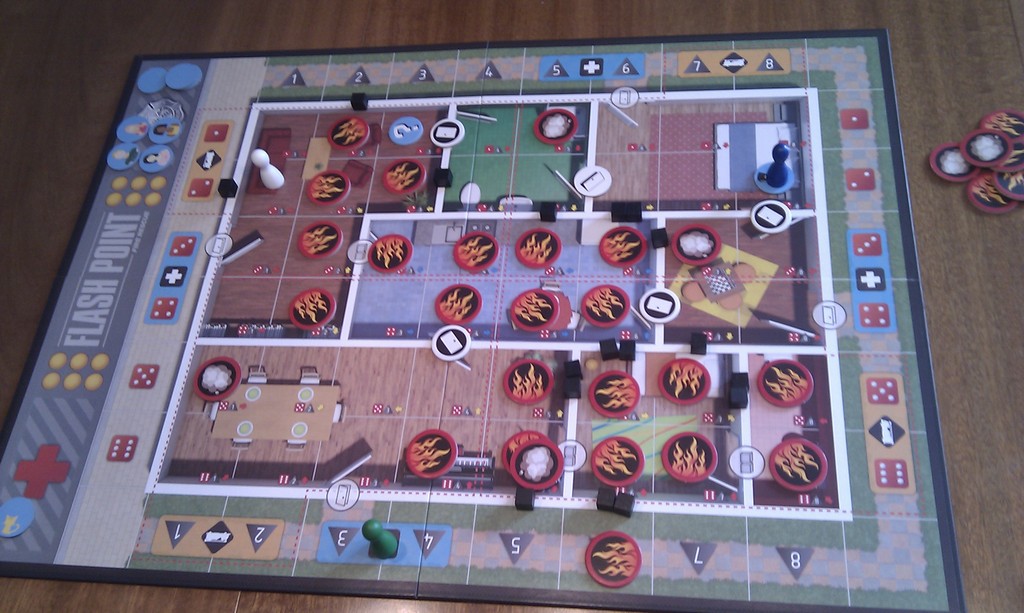 We lost, the house collapsed on us: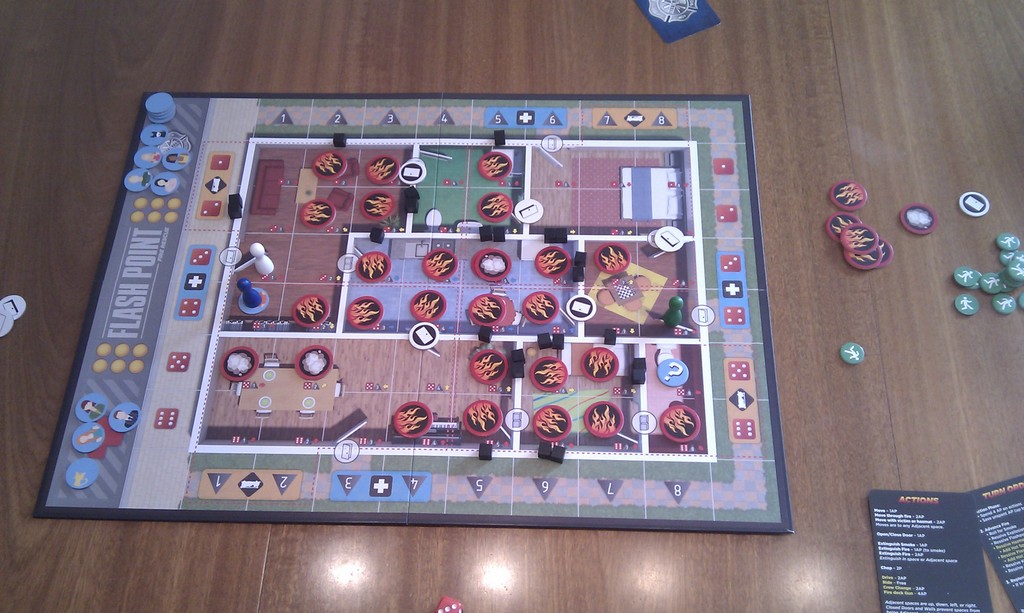 We all had a great time, the game took 45 mins with rules explanation. We all agreed to play it again and make another strategy next time, we really have to be more aggressive about fighting fire.